This page is meant for Evergreen Gas Co-op Ltd. members only.
If at any time you smell gas stop, evacuate the premises and call Evergreen at 780-542-4808 and follow the prompts to speak with a Utility Operator.
Reset your regulator:
In the event that gas service has been lost you may need to reset your regulator, follow the instructions based on which regulator you have. Please only follow these instructions if you feel comfortable doing so, if not then call our office at 780-542-4808 and arrange to have a technician come out and relight for you.
Fisher S-106: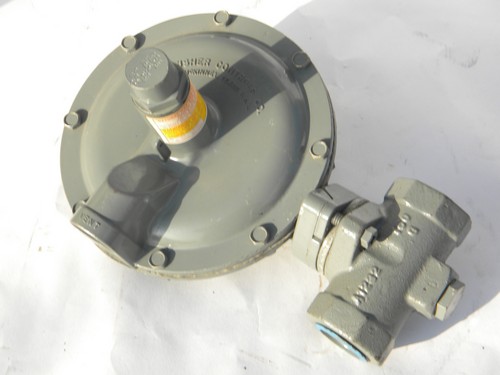 If you have a Fisher S-106 you will need to reset your regulator before relighting.
ATCO Gas has a helpful video on how to restore service. Click here to watch
Fisher HSR
You will NOT have to reset this regulator. Please start your appliances according to manufacturer's instructions which are usually printed on the appliance
Other Regulators: 1213B, B42 and other regulators with a wire connecting the cap.
These regulators do NOT have to be reset, do not tamper with the wire seal. You may one of the other regulators elsewhere in your system if you have other buildings on your property, typically right where the gas goes into the buildings.
Relight your appliances:
After restoring gas service based on which regulator you have watch the following videos from Atco Gas on how to relight the pilot lights on your furnace and water heater.